🧘 100 Hour Yoga Teacher Training in Rishikesh India
Yoga for Everyone
The 100 hour Hatha and Ashtanga Yoga Teacher Training in Rishikesh is open to beginners as well as more advanced Yoga practitioners. The goal of our 100 Hour Yoga Teacher Training program in Rishikesh is to help the student develop or deepen their yoga practice and be inspired to live a balanced lifestyle.

This is the first part of a 100-hour yoga teacher training program. People who don't have 4 weeks off to complete a 100-hour yoga teacher training course in one go usually choose this course. With this training we offer them the option of splitting the course into two parts, holding the possibility to return for the second part in case they ever want to complete a 100h accredited yoga teacher training
Triguna yoga school offers a 100 hour yoga teacher training program. A residential program ensures that -in addition to the course program- your food and lodging needs are provided without having to worry about it. This allows you to focus more on the course itself. So with this one-of-a-kind course package you will get the most out of your 100-hour yoga teacher training in Rishikesh, India. Triguna yoga school is spiritual and divine place to complete your 100 hour yoga teacher training in Rishikesh India. Amongst the existing 100 hour yoga teacher trainings in Rishikesh India, we are confident to ensure you that we have the qualities of teachings and life long experienced teachers to belong to the best yoga school in Rishikesh.
Course Details
100 Hours Yoga Teacher Training Course
Duration: 14 Days
Language: Hindi/English
Module: Residential with Meals
Level:Beginner and Intermediate
Certification: Yoga Alliance
Style: Multi-style
Date: 2nd-15th of every month
€575 Euro

(Triple Occupancy)

€640 Euro

(Double Occupancy)

€740 Euro

(Single Occupancy)
apply now
100hrs Yoga Teacher
Eligibility Criteria to join our 100hrs Yoga Teacher Training Course in India
This 100 hour Yoga Teacher Training Course is open to people of all backgrounds, nationalities and religions. Be prepared, it may open the door to a world of possibilities.
It may be full of wonder, especially for people who hold many restrictions mentally. It may be magical, if you are already interested in learning more about this ancient Indian art and science of Yoga.
Because English is the primary mode of communication in this course, a basic understanding of the language is required to handle and respond to the directions and lectures.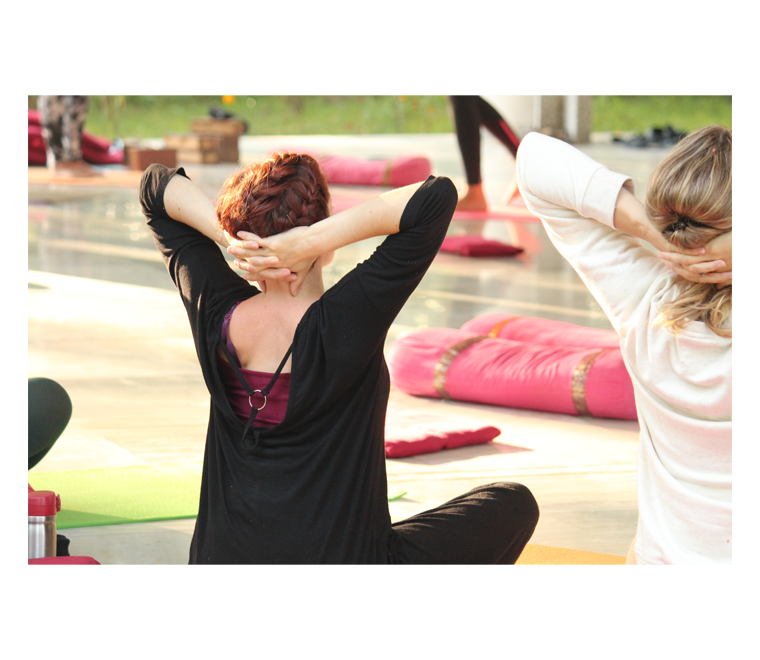 Learn 100 Hours

Yoga Teacher Training
The Yoga Teacher Training Course has been created by Triguna Yoga School's experienced Yoga Teachers. They put a lot of attention on the needs of a novice as well as an intermediate Yoga practitioner while creating the course plan. As a result, this course not only assists the novice in taking their first steps into the world of Yoga, but it also assists the advanced practitioner in moving forward with clear guidelines.
Why choose our 100 hour yoga teacher training in Rishikesh India?
Is set in a calm and stimulating environment.
Is a vibrant association with a welcoming atmosphere.
Has the expertise of some of the top yoga teachers in the field.
Creates new horizons and opportunities in life, which leads to a transformational journey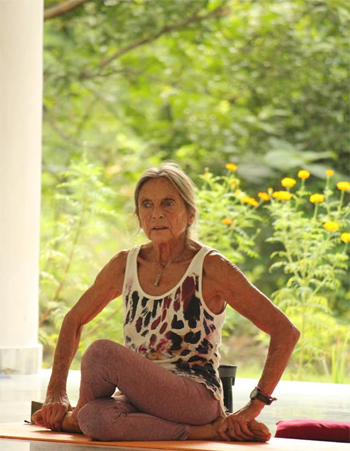 Which Style Do We Teach at Triguna Yoga School in India
&
What is on the Program?
Highlights
Yoga Nidra
Yogic cleansing
Yogic anatomy
Hatha & Ashtanga Yoga
Sufi breathing
Asana adjustment
Mantra meditation
13 nights accommodation
3 vegetarian meals daily
100-hour Yoga teacher certification
Training on communication skills and running your own Yoga workshop
Scheduled Dates - 100hrs YOGA TTC
Upcoming 100 Hour Yoga Teacher Training in Rishikesh 2022
| Start Date | Start Date | Room Per 3 Share | Room Per 2 Share | Private Room | Apply |
| --- | --- | --- | --- | --- | --- |
| 2nd Mar 2022 | 15th Mar 2022 | €575 | €640 | €740 | |
| 2nd Apr 2022 | 15th Apr 2022 | €575 | €640 | €740 | |
| 2nd May 2022 | 15th May 2022 | €575 | €640 | €740 | |
| 2nd June 2022 | 15th June 2022 | €575 | €640 | €740 | |
| 2nd Jul 2022 | 15th July 2022 | €575 | €640 | €740 | |
| 2nd Aug 2022 | 15th Aug 2022 | €575 | €640 | €740 | |
| 2nd Sep 2022 | 15th Sep 2022 | €575 | €640 | €740 | |
| 2nd Oct 2022 | 15th Oct 2022 | €575 | €640 | €740 | |
| 2nd Nov 2022 | 15th Nov 2022 | €575 | €640 | €740 | |
| 1st Dec 2022 | 14th Dec 2022 | €575 | €640 | €740 | |
| 4th Jan 2023 | 18th Jan 2023 | €575 | €640 | €740 | |
| 2nd Feb 2023 | 15th Feb 2023 | €575 | €640 | €740 | |
| 2nd Mar 2023 | 15th Mar 2023 | €575 | €640 | €740 | |
Daily Schedule of 100 Hour Yoga Teacher Training
06:00 - 07:00 Am Shatkarma / Naturopathy cleansing

7:00-8:30 AmTraditional Hatha Yoga Practice

8:30-9:30 Am Pranayama & Mantra Chantings

9:30-11:00 AmBreakfast & Rest

11:00 - 12:00 PmYoga Philosophy

12:00- 1:00 PmYoga Alignment & Adjustment
1:00-3:00 Pmlunch break & rest

3:00-4:00 Pm Yoga Anatomy

4:00-4:30 PmHerbal tea break

4:30-6:00 pmAstanga Yoga practice

6:00-7:00 Pm Meditation / Emotional detoxification

7:00-8:00 Pm Dinner
WHAT MAKES THIS PROGRAM ONE OF A KIND
Develop concentration through Mantra Meditation
Using mantras, sounds with the rhythm for meditation, is the most ancient andeffective tool. Mantra provides us a crystallized state of mind and the state of beyond mind, into the state of true being.
The power of the Mantra Yoga lies in the way you control the flow of energy through the various organs. You will see this in the program as one way to improve the favorable effects of meditation. When you meditate, you open the energy channels, starting from the base chakra located at the base of our spine.
Each of the chants is associated with a specific organ. One mantra we use is the all-powerful AUM sound. This mantra sounds like the bees and it raises the inner base chakra by stirring it.
Unlike Yoga Nidra where you can achieve samadhi or total peace in all the organs of the body, here we stimulate them so the metabolic activities become augmented. This is found in Nyasa, where Sanskrit mantras remain placed in specific organs of the body. By stimulating specific organs, you can get rid of ailments and cure infections.
The other big advantage of using mantra is that you become free of repetitive thought. Through deep meditation, you can go behind the thought and understand why and how you get it in the first place. The emotional upheaval we experience comes from negative thoughts like pride, greed and anger. But, they last only for 90 seconds at a time. When you chant a mantra, you are voiding the mind for that crucial period when you suffer the emotional disturbance. This helps block the drain of energy.
Know Yoga Nidra - a specific form of Meditation
Yoga Nidra Yoga is a guided Yoga technique which helps and directs you in conscious state of sleep. Yoga Nidra is a state of existence of the yogi during the Yoga which goes from wakefulness to sleep and then comes back to wakefulness. It highlights the presence of stages of transitions associated with different states of the mind. Shortly, you can say this is the state of conscious sleep..
It is the most easy and effective Yoga to purify the blackedge of our unconscious mind.
Pranayama and Ancient breathing techniques
You will learn about the deeper meaning of the correct breathing techniques and develop knowledge about how you may use them in yoga asanas and how it can improve your life. Changing breathing patterns will effect mind patterns and bring balance in body and emotions.
100 Hours Yoga Teacher Training Course Outline
YOGA POSTURES (ASANA)
Students will gain extensive knowledge on yoga postures and will increase their physical strength, inner strength and naturally their flexibility. Some asanas are connected to certain mind patterns and throughout the training this body/mind connection will get more clear in many ways.
There will be assistance with the asanas and space for alignment. The focus is on hatha yoga and there will be some ashtanga yoga classes as well.
During the 100 hours course you will learn more than 50 traditional and dynamic Hatha yoga asana poses as well as a minimum of 20 Ashtanga poses.
PRANAYAMA (BREATHING PRACTICES)
Pranayama is an ancient yogic breathing technique that is used as preparation for meditation and is a vital aspect of practising yoga. It improves the respiratory system and purifies the body and mind. Pranayama topics include an introduction, aspects of pranayama, different types of prana and types of yogic breathing.
Nadi Shodhana (alternate nostril breathing)
Ujjayi (the psychic or victorious breath)
Shitkari (hissing breath)
Sheetali (cooling breath)
Kapalabhati (frontal brain cleansing breath)
Bhramari (humming bee breath)
Bhastrika (bellows breath)
Suryabheda (vitality stimulating breath) including advance variations.
SHATKARMA (YOGIC CLEANSING)
Yogic cleansing exercises are important to learn how to incorporate your breath and meditate properly during physical aspects of yoga. It also removes the blockages in the energy channels. This will include
Jala Neti
Sutra Neti
Vamana Dhauti
Kapalabhati
Uddiyana Bhanda
RECITATION OF SACRED SOUND (MANTRA CHANTING)
The purpose of mantra chanting in yoga is to generate vibrations and connect with the universe. Each mantra has it�s unique vibration.
Pratah Smarana (morning prayer)
Ratri Smarana (evening prayer)
Anna purna stotra (meal time prayer)
Swadhyaya Prarthana (study prayer)
Some other prayer: maha-mrtyunjaya mantra and gayatri mantra
MUDRAS (GESTURES)
The practice of mudra is an ancient facet of yoga. Performing gestures effects the energy flow of the body and can change a person's spiritual and mental characteristics.
Jnana mudra
Chin mudra
Yoni mudra
Bhairava mudra
Shambhavi mudra
EMOTIONAL DETOXIFICATION kriyas
Emotional detoxification kriyas a combination of removing knots in the body through pressing points, breathing techniques, release through sound and laughter and meditation. It is a three day program and very effective to release the effect of emotions and other toxins in the body.
Body points
Treatment Structure
Theory & Lecture
Bhairava mudra
Treatment Practice
Relationship between emotional accumulation in body and thought pattern
MEDITATION (DHYANA)
Meditation is a systematic practice that promotes physical, mental, and emotional tranquillity. It increases the vital energy in the body and gives you more aliveness, good blood circulation and a relaxed nervous system.
Breathing awareness meditation
AUM (Om) or mantra meditation
Trataka
Tips for developing concentration
Silence practice
TEACHING METHODOLOGY
A yoga teacher should efficiently perform the practical applications of class planning and preparation. At Triguna Yoga, students will learn how to create a positive and peaceful class environment for an enjoyable and transformative experience. You will learn:
How to plan and structure a yoga asana class
Principles of demonstration
Qualities of a teacher and teaching styles
How to use the breath and voice while teaching
Observing, assisting and correcting
Verbal cues
Functional modifications, injuries and safety precautions
Guidelines for each asana (as per manual)
Assisting inversions
TEACHING PRACTICE (ADHYAPANAM)
Students will take turns practicing their teaching skills by performing in front of their peers and teachers. There will be demonstration, alignment, and instructions.You will learn:
Symptoms of a good teacher
Clear instruction
Demonstration
Proper alignment
Individual care of each student
ANATOMY AND PHYSIOLOGY (SHARIR VIJNAN)
Proper understanding of the physical body will help to prevent injury before, during, and after practice.
Physical anatomy and physiology (bodily systems, organs, etc.) and energy anatomy and physiology (chakras, nadis, etc). Includes both the study of the subject and application of its principles to yoga practice (benefits, contraindications, healthy movement patterns).
Practical anatomy with a major emphasis on muscular and skeletal structures and in-depth study of anatomical and skeletal differences (i.e. compression, tension, and proportion and orientation theory)
Introduction to different body systems
Proper alignment
Skeletal system, muscular system, connective tissue, nervous system, major kriyas ts of the body
Breathing and respiratory system
Practical applications of anatomy into postures
Therapeutic applications of postures and working with injuries in asana class
PHILOSOPHY (YOGA DARSHANA)
Yoga philosophy is the foundation of our yoga practice and is the key to earn yogic strength. Through the path of yogic philosophy, you will establish a solid, well-rounded yoga practice.
Meaning of yoga, concepts, history
Four paths of yoga (Jnana, Raja, Bhakti, Karma Yoga)
Ashtanga Yoga & Hatha Yoga
Prana (bioplasmic energy)
The chakra system, its qualities, activating and balancing techniques
Energy or nadi system
Meditation: introduction, practices, meditation and mind, removal of mental problems
Guru and disciple relationship
Kriya Yoga
Five types of bodies (sheaths or koshas)
YOGA NIDRA (PSYCHIC SLEEP)
When a yoga practitioner moves through the various internal states of Yoga Nidra, a profound experience of relaxation occurs. This is called "turiya," a sensation of pure bliss. This will cover basic relaxation, tension relaxation, and full body relaxation
NATUROPATHY
You will learn about the 5 elements and how to use them to detoxify body and mind. Mud, water and air (breathing) therapy will be practiced and there are teachings about how to increase fire and ether element in life